Home
Coastal California Cuisine
Perched above the scenic Laguna Beach coastline, Las Brisas is a classic Southern California restaurant that delivers stunning ocean views, a sea-to-table menu infused with traditional Mexican flavors, and impeccable service. We are known for our scratch kitchen, authentic techniques and housemade specialties, such as fresh tortillas, rich salsas, and fresh seafood.

From sweet to savory or simple to decadent, our plated breakfast menu is the perfect way to start any day.

Fresh salads combine with fresh seafood and Mexican classics like tacos and ceviche to make your lunch as memorable as the ocean views.

An abundance of seafood, Mexican classics, and bistro favorites cater to a wide range of tastes and create moments that you and your guests will savor.

Whether in our panoramic dining room or on the seaside patio, Las Brisas is the perfect spot for weekend brunch.

Skilled bartenders craft an array of margaritas and other favorites that combine flavors and balance to create memorable cocktails.

Our carefully curated list of wines by the glass or by the bottle, provide the perfect compliments to any moment or mood.

Enjoy $4 off featured cocktails from our dinner menu, House wines, and $5 for all bottled beers.

Seaside views, cocktails and great food are the perfect way to unwind and relax.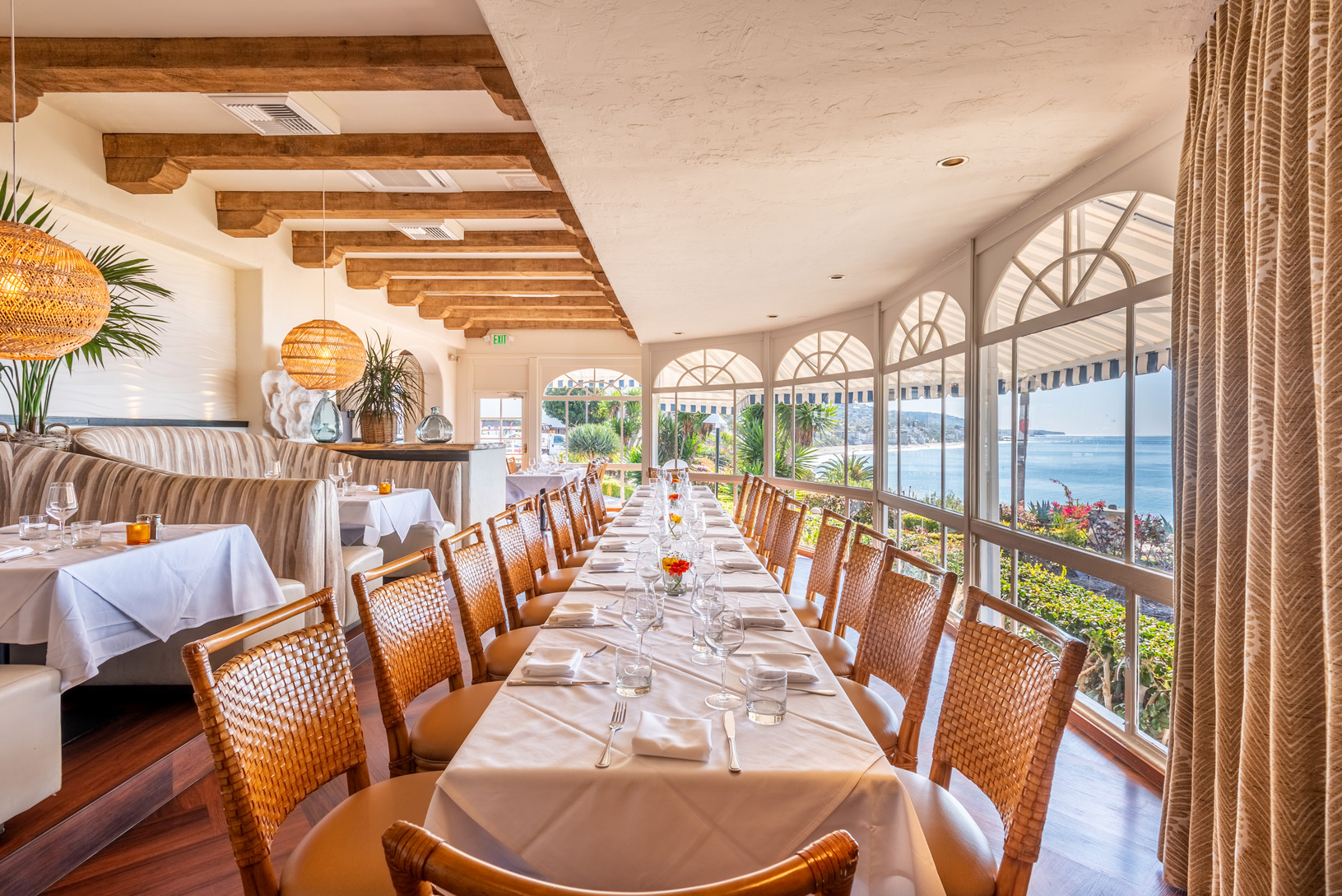 Events &
Private Dining
Las Brisas is the perfect venue for formal occasions, private parties, and special events. We offer a range of dining rooms and space for entertaining that deliver stunning ocean views to complement our flexible menus. Our dedicated team will help you design and deliver a memorable event that your guests will never forget.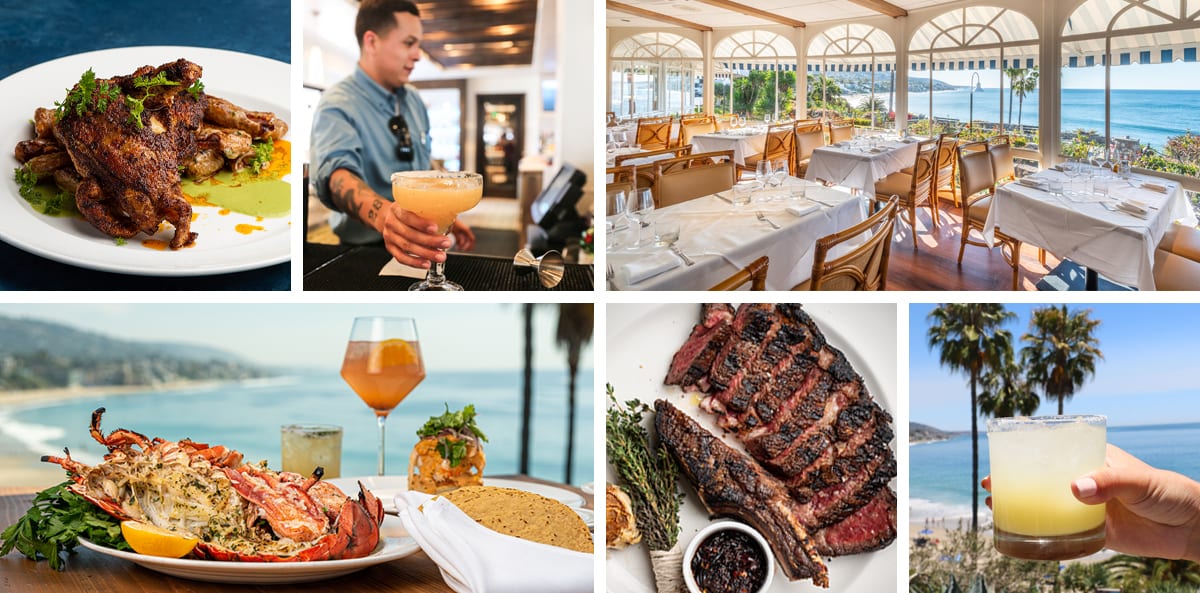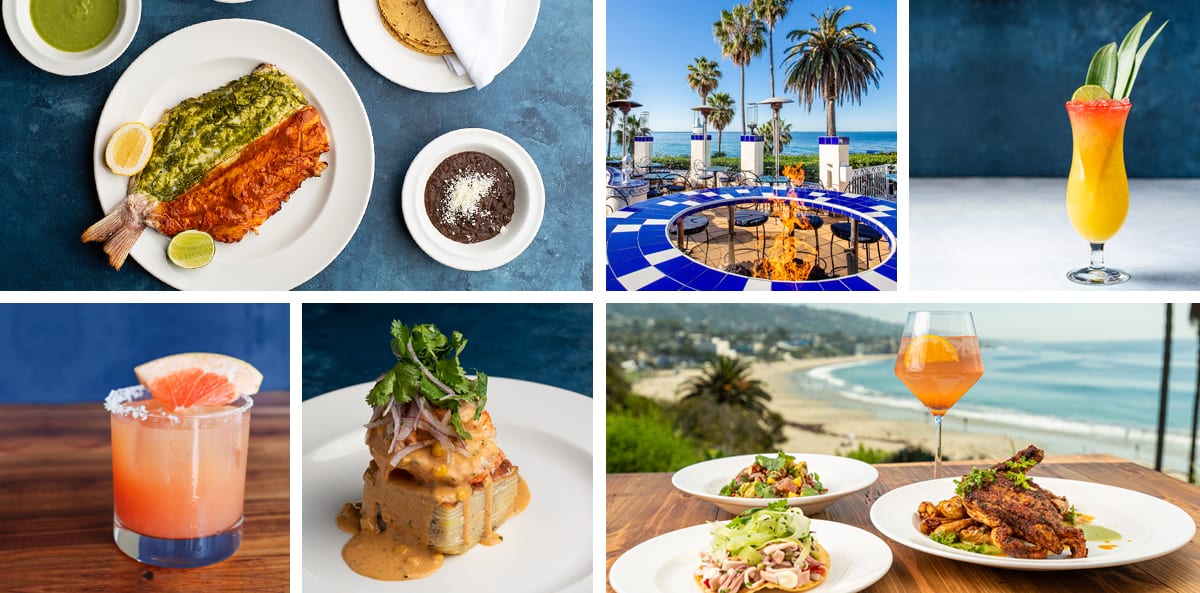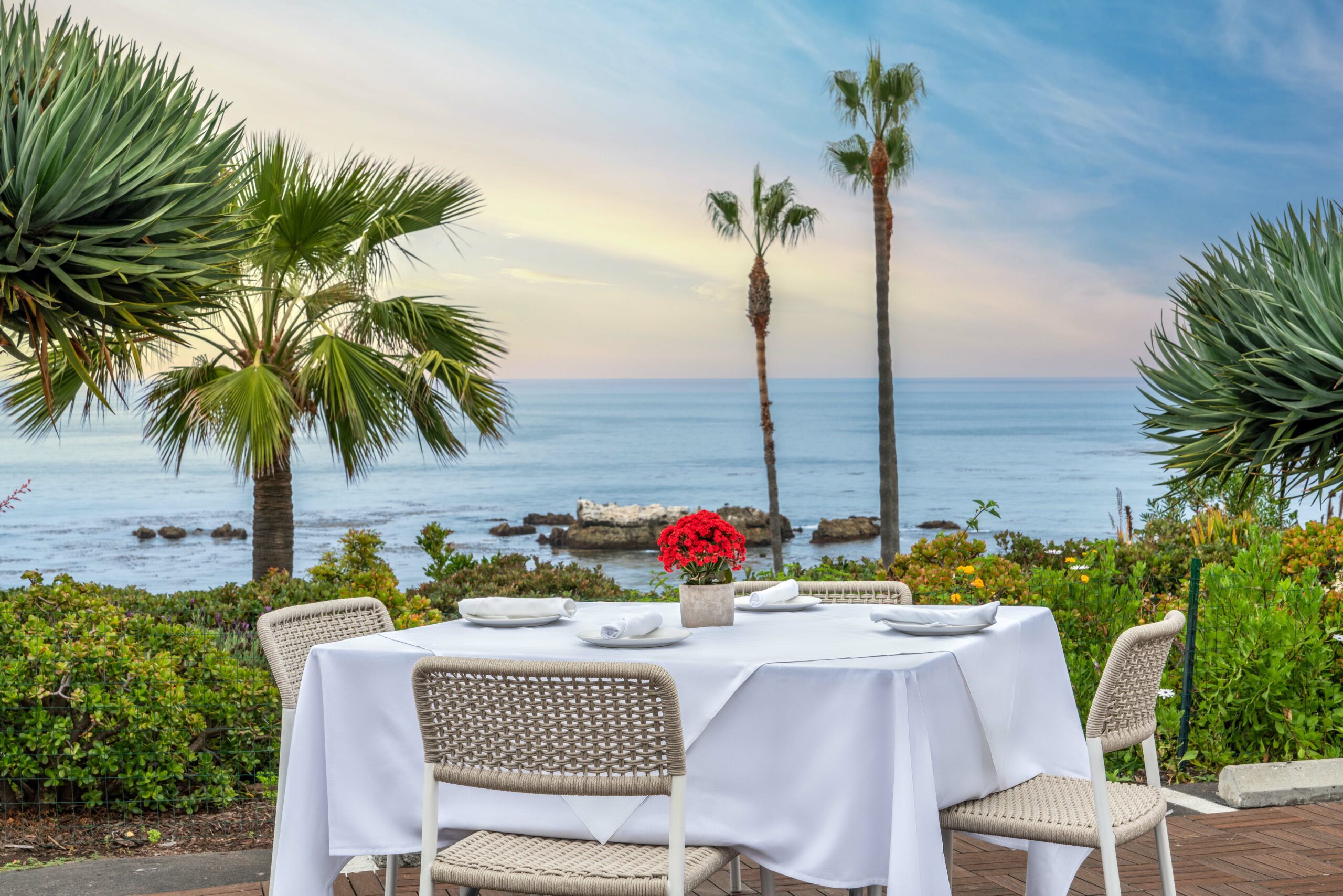 Voted the Best Waterfront Dining in Orange County
Las Brisas is a Southern California landmark and premier dining destination. With world-class hospitality and a chef-curated menu, Las Brisas delivers classic Southern California cuisine and stunning ocean views in a setting that retains all of the beauty and charm of the romantic Victor Hugo Inn it replaced in 1979. Enjoy the panoramic view of Laguna Beach's coastline in our elegant dining rooms or relaxing outdoor patio, and you're bound to discover the magic of Las Brisas.